Employee Spotlight: Iesha Eldridge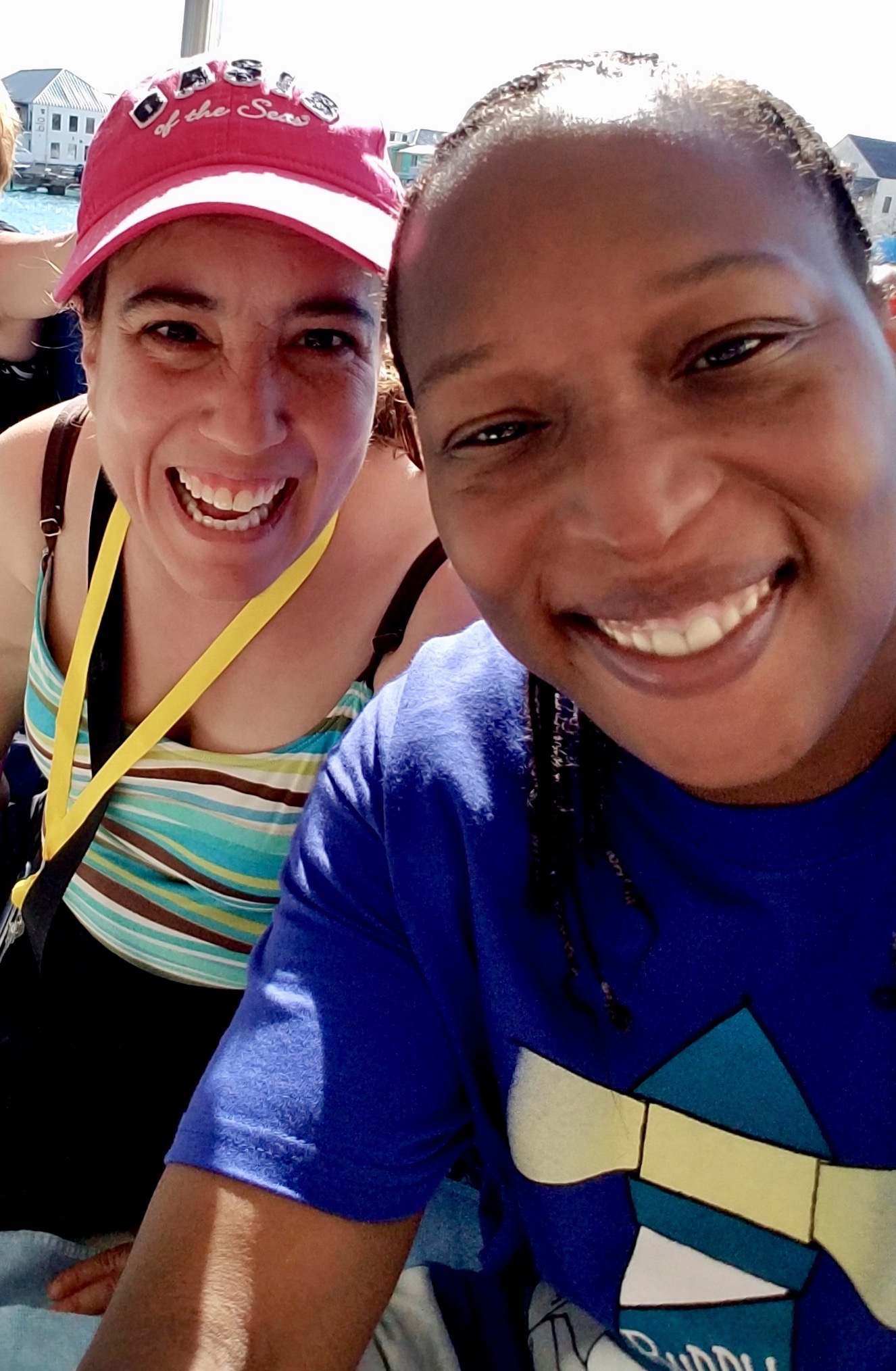 Each day, Iesha works at a residential home as if it were her own home. After all, many of her daily tasks at work overlap with what she does to take care of and maintain her own home. She carries this hard working, caring standard with her wherever she works, as she tends to work in multiple places to fill in the gaps in staffing.
As a manager, Iesha catches up on the weekend to see what she missed and what she needs to plan ahead for the week before beginning her direct support tasks. At the beginning of each shift, Iesha's top priority is to take time dedicated to each woman to chat and say hello. Iesha values the relationships she has built and takes the time to check in and see how everyone is doing and what the plans are to start the day. Throughout the week, each day typically consists of spending time together, tidying up the house, going out to stores, grocery shopping and cooking.
What to Expect
Iesha describes this job is like no other, "You're working with people's lives, not objects or products. Getting paid to build relationships, have fun experiences with others and create family bonds outside your own family is such a rewarding experience, not just a "job." When a DSP steps inside the home, they're coming into a family place." Iesha said through the ups and downs, this work is truly just fun, which has made her 12 years with the agency enjoyable. Iesha loves to see a DSP come in with a big heart because she knows they will always get something special from fulfilling the DSP role. Iesha's motivation and care are supported by her optimistic attitude. When facing challenges, Iesha reminds herself good days are always coming and seeing the folks you support never fails to brighten your day
For a relief staff coming in, Iesha wants them to know they are a crucial part of the team. The team cannot be successful without the relief pool and their focus to support the individuals. The people they support need them just as much as the team of staff need them.
How to Be a Great DSP
Iesha's dedication to the ladies she supports drives her to be a great DSP, and making sure their happiness is prioritized helps make Iesha's day. Iesha feels successful based on the ladies' positive reactions, and their steps toward their individual goals. She doesn't look for praise as a manager and doesn't forget to get the paperwork done on time. At the end of the day, when Iesha steps out of the house knowing the ladies are smiling, she feels accomplished.
Iesha Eldridge is an assistant manager at Heritage Christian Services.