Care Positions
START AT $15 AN HOUR
Discover a job that works with your schedule, offers extra pay when you work weekends and overnights, and makes our community better. Our OPWDD care positions start at $15 an hour. No experience is necessary.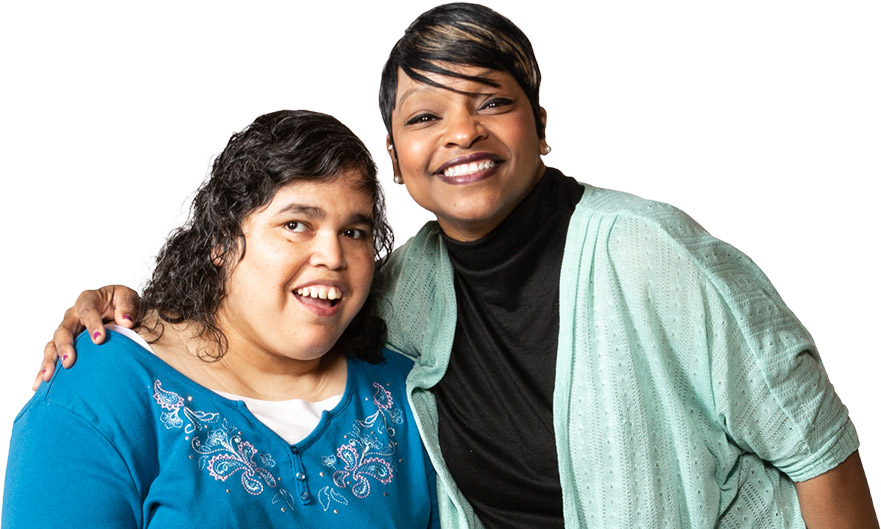 Featured
POSITIONS
Most of our employees work directly with people who have disabilities. They serve as direct support staff, nurses and more.
Staff Videos &
Testimonials
Not Ready to Apply?
Sign-Up for Job Listings
Submit your address and we'll email job opportunities and reminders.
The Work We Do
Heritage Christian Services supports thousands of people in Rochester and Buffalo to make sure they have access to housing, jobs and other things that make life better. Most of the agency's 3,000 employees work directly with people who have disabilities. Their work happens where life happens. Sometimes they go with people out to dinner, or to a wedding, or possibly to a movie. But wherever they are, they treat people with respect and dignity – and that's why our employees and our agency are recognized as one of New York's top providers for people with disabilities.
Read More
Featured Blog
10 reasons to apply at Heritage Christian Services
Do you know people who need a job, a side hustle or just a change? Here are 10 reasons why people should apply for a direct support role at Heritage Christian Services.
Read More